From Artistic Director Stephen Morton…
The process of putting a concert together can be a bit odd and selection of music for this concert began in a most unexpected way: the death of my dog, Eddie. The decision to put Eddie down was a difficult one. Truthfully, it was horrible, just as it is for anyone who has to make such a decision. But as is seemingly always the case, good came from it. Like most dogs, Eddie found his greatest pleasure in pleasing his master and when he became very ill and there was no hope of his recovery, I was determined to do what was best for him. He deserved no less. I knew that, even while he was suffering, he didn't want to be put down. I thought about how I don't get everything I want and sometimes I get exactly what I don't want. I thought about how thankful I am for that. So many times, the very thing I didn't want to happen, did happen. Later, I look back and see that it was the very best thing possible. I just couldn't see that at the time. That's how things were with Eddie last summer: he who couldn't see what was best for him and I had to make a painful decision.
I also thought about how unfair it seemed that, as far as I know, this would be "it" for Eddie. I know about God's grace and know I don't deserve it. But Eddie was good and so much more deserving of grace than I am. After all, his greatest joy was pleasing his master. For him to simply cease to exist with no self-awareness, no reward, and no grace, troubled me for several days. Then, one day as I was driving in my car with music from my phone playing, a song came on that I didn't remember hearing before. The words struck me immediately. It began:
Not one sparrow is forgotten
E'en the raven God will feed,
And the lily of the valley
From His bounty hath its need…
I thought about how happy Eddie had always been and what a great life he had. He was well-fed, loved by my children and me, and had a big backyard with rabbits and squirrels to chase. God had indeed cared about and provided for Eddie, as He cares about the less-deserving, like me.
I'm sure this story will be foolishness to many, but the words I heard that morning gave me a new understanding and renewed peace that all is as it should be. Not One Sparrow was the genesis of this concert and the words of that hymn set the stage for the rest of this concert about life, death, grace, renewal, and the beauty of creation and our place in it. I hope our music brings you peace if you are troubled, solace if you are hurting, and hope for what is to come.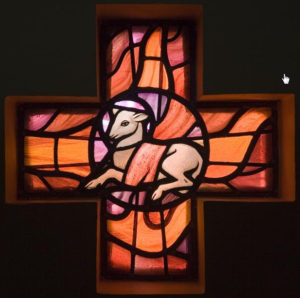 Since joining the ACC, I have had the opportunity to sing many different settings of the "Agnus Dei" portion of the Latin mass text. Each one is unique in its own right, and I think to myself that each new one I learn is my favorite. I have experienced this again as I learn the Rutter Requiem that the Chorale and Orchestra will perform in March. This is not your typical Requiem, with English text and Psalms being interspersed with the Latin, and Rutter's setting of the "Agnus Dei," is, by far, my favorite movement of this work.
The opening text is familiar: Agnus Dei, qui tollis peccata mundi is straight from the mouth of John the Baptist, "Behold the lamb of God, who taketh away the sins of the world." What makes the Rutter unique is the English verses set between each reprise of "Agnus Dei" proclaiming such sentiments as, "In the midst of life, we are in death: of whom may we seek for succour?"
After a build-up, climax, and modal shift that reminds me slightly of Ravel's Bolero, the Chorale and Orchestra do one more repetition of "Agnus Dei" and then enter the denouement in another English verse: "I am the Resurrection and the Life, saith the Lord: He that believeth in me, though he were dead, yet shall he live."

It's soul-stirring and goosebump-raising and I'm honored to be a part of sharing it and the entire Requiem with our audiences in March. Hope you'll join us!
-Rachel Robison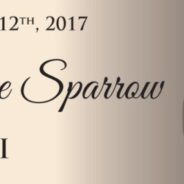 Today, we share an interview series with John Rutter, a prolific composer and conductor. Born in London in 1945, Rutter founded the Cambridge Singers, his own choir, with whom he records and releases his own works. One of Rutter's most well-known pieces is his Requiem, which the ACC will be performing on March 11 and 12. In this interview, Rutter "discusses the personal and musical impetuses which drove him to begin working on the piece: the death of his father, and an encounter with the original manuscript of Fauré's setting of the Requiem Mass in the Bibliothèque Nationale in Paris." We hope this sheds some light on this magnificent work of art, and the Chorale looks forward to presenting this piece in concert for then enjoyment of all!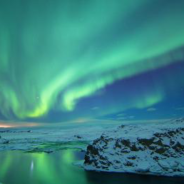 Today, we share with you an article written by Rachel Robison, a member and soloist of the ACC, concerning the work Northern Lights by Ola Gjeilo, which will be featured on our October 8 "Star-Made Shadows" concert…
In every concert's repertoire, there is at least one piece that truly connects with me on an emotional or spiritual level, or both. I mean, makes the hair on the back of my neck stand up and everything. One such piece the ACC will be performing on October 8 is Ola Gjeilo's Northern Lights. Gjeilo, a young Norwegian composer is well­ known for his sacred texts set to modern melodies, his hauntingly beautiful harmonies, and for naming his pieces after who or what inspired its creation in the first place. Northern Lights is no exception.
The text is from the Song of Solomon, chapter 6: You are beautiful, O my love…
"Sweet and comely as Jerusalem, As terrible as an army in full array. Turn your eyes away from me, For they overcome me."
Gjeilo's inspiration for this piece is beauty… the beauty of the exquisite prose reflecting the words of Christ to His bride, the Church… and the beauty ­ the terrible beauty ­ of one of nature's most powerful phenomena, the aurora borealis . He wrote Northern Lights in the winter of 2007 while staying near Oslo, Norway. Having grown up in the southern part of the country, he had only seen the northern lights once or twice in his life. However, as he was reflecting on the text, he thought about the terrible beauty (in this case meaning "formidable") that is so profoundly displayed in the aurora. "It is one of the most beautiful natural phenomena I've ever witnessed," he says. "And it has such a powerful, electric quality that must have been both mesmerising and terrifying to people in the past, when no one knew what it was…"
While doing the real thing little justice, photographs of the aurora show a raw, primal beauty that pulls at the spirit of adventure in all of us. How can something so scientifically simple as solar particles colliding with Earth's upper atmosphere inspire such awe? Or imagine viewing it from the
International Space Station as a swirling, green cloud reaching more than 250 miles above the Earth's surface. Two years ago, the crew aboard the ISS was treated to a spectacular show as the station actually flew through the aurora during a period of particularly heavy solar activity. "Words can't describe how it feels flying through an aurora," said European Space Agency astronaut Alexander Gerst. "I wouldn't even know where to begin… Swimming in an ocean of glow… In some moments it feels like Earth is actually alive."
Gjeilo's a cappella Northern Lights starts off very quiet and serene, with sopranos and altos taking turns with the melody. The lines build and then pause in a dissonant chord before moving on to the "B" section, which again features the melody being passed between the women's parts. The piece climaxes with all parts coming together in another breathtaking dissonance on "…for they have overcome me, my love."
The denouement features a reprise of the first section, with some slightly different harmonies, and then the piece ends with a sustained note from the altos and the rest of the parts slowly diminishing into a soft pianissimo. I can very clearly picture in my mind a crackle of green swirling above my head, coming to a peak, and then gradually dimming away.
"I've always wanted my music to reach as many people as possible and to hopefully touch as many people as possible," Gjeilo says. I'd say he's succeeded on both counts.
-Rachel Robison
Lux Aeterna–Eternal Light–is an intimate work of quiet serenity centered around a universal symbol of hope, reassurance, goodness and illumination at all levels. This work formed in my mind over several years, and I began serious work on the piece shortly following the completion of Les Chansons des Roses in 1993. I put aside the Lux in early 1994 to compose the Christmas canticle, O Magnum Mysterium. The serenity and the uncomplicated and lyric style of O Magnum Mysterium are continued in Lux Aeterna, which is fashioned on texts from several different Latin sources, including the requiem mass, each containing a reference to Light.
Paul Salamunovich, conductor of the Los Angeles Master Chorale for whom I composed this cycle, considers Lux Aeterna to be one long chant. That did not happen by accident–I was writing for one of the world's foremost experts not only on Gregorian chant but of Renaissance music in general–and while I do not incorporate an overt reference to the single line chant anywhere in the piece, the conjunct and flowing melodic lines contributing to the works' overall lyricism and the chant-like phrase structures creating a seamlessness throughout certainly have their underpinnings in the chant literature. Renaissance procedures abound throughout Lux Aeterna.
Arvo Pärt grew up in communist Estonia, part of the former Soviet Union. His early modernist music brought him respect from the West but did not meet the approval of the communist regime. Pärt broke new ground in 1968 with his Credo. Credo was an abrupt departure from Pärt's previous music which had become empty, dry, meaningless, even childish to him. Pärt considered Credo to be symbolic of his frustration with the neo-classical style. With its musical quote from Bach and religious text, Credo would never have been allowed a performance had the score not been hidden from the eyes of government censors by the conductor of the first performance, Neeme Järvi. (Järvi later became principal conductor of the Detroit Symphony).
Credo became a rallying point against communist oppression, both because of its extreme musical nature and its religious expression. Then, the unexpected happened: Pärt fell silent, writing no music for eight years.
During this time, he re-studied the origins of Western music: early polyphony, chant, and music of the Renaissance. He reimerged with a completely new way of writing music which he calls tintinnabuli, referring to the ring of little bells. This new music is based on Western music's simplest and purest elements: a melody comprised of notes from one key and harmony using notes from a single chord.
Stephen Morton